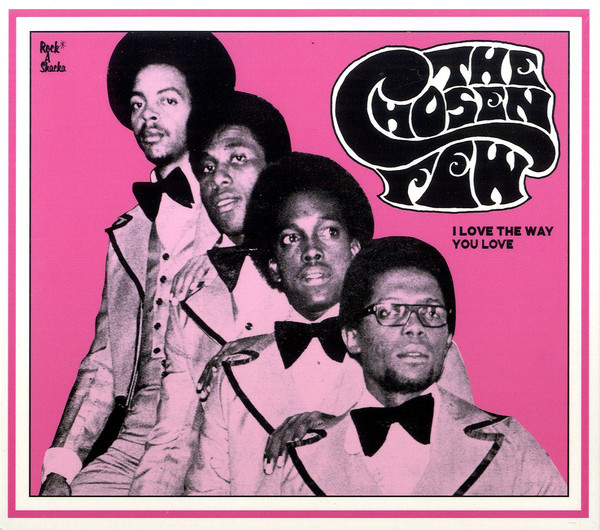 The Chosen Few - I Love The Way You Love (CD)
Info / Tracklisting: Tribute album to the lead vocal, Bunny Brown (Past away in March, 2019) This is the second album of Chosen Few, the most soulful & funky vocal group in Jamaican history.
Produktinformationen "The Chosen Few - I Love The Way You Love (CD)"
This album was produced by Tony Robinson and released from TR Groove Master in Jamaica, while from Trojan as "Everybody Plays The Fool" in UK. It is no doubt this is the absolute masterpiece of "Island Soul" though it was not able to be the center of attention because of the rasta and roots rock movement led by Bob Marley at that time.

The variety of soul covers are included in this album, like Betty Wright's "I Love The Way You Love" as the title track, "Reggae Stuff" is a cover of Kool & The Gang's "Funky Stuff", "My Thing" known as a big hit by The Moment & Sylvia, the soul classic "Tears Of A Clown" by Smokey Robinson (English Beat also covered as 2 tone version) and so on!! And we add "Children Of The night" as a bonus track which was released as 45 only.
Tracklisting:
1 I Love The Way You Love
2 Second That Emotion 3 Make Way For The Young Folks
4 Hide & Seek
5 Reggae Stuff
6 My Thing
7 Everybody Plays The Fool
8 Tears Of A Clown
9 Hang On Snoopy
10 Queen Majesty
11 La La At The End
12 I Love The Way You Love (Pt.2)
13 Children Of The Night (Bonus Track)
Release Date:
2020
Label:

Rock A Shacka

Genre:

Reggae

Warengruppe:

CD