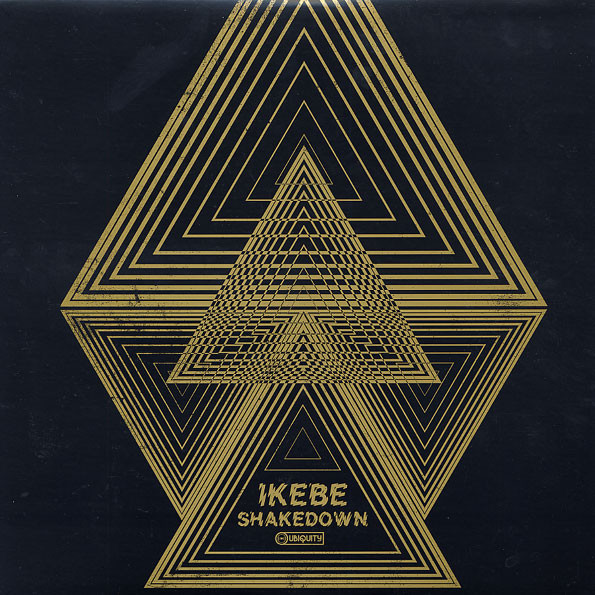 Ikebe Shakedown – Ikebe Shakedown (LP)
Produktinformationen "Ikebe Shakedown – Ikebe Shakedown (LP)"
Repress! Originally released in 2011 with a limited pressing and repressed once a few years later in 2016. "Right now in cities across the globe, there are plenty of great Afrobeat revivalist bands aping the sound and groove of Fela Kuti's legendary sound. Yet, surprisingly few of the new groups have strayed from an orthodox interpretation of the genre or done much real innovation. ..Ikebe Shakedown is here to change that. The band takes signature Afrobeat elements—big unison horns, slinky bass lines, tight little guitar licks—and blends them with tasty grooves culled from '70s-style horn-driven funk". -Marlon Bishop, WNYC

Ikebe Shakedown, the self-titled album and Ubiquity Records debut from the Brooklyn-based band, plays with elements of Cinematic Soul, Afro-funk, Deep Disco, and Boogaloo in all the right ways. Pushing their globally-informed sound and eclectic approach to tune-writing into new territory, "Self-titling the album is a way to introduce the audience to the many facets of the band -- to provide a more complete understanding of what we do," bassist Vince Chiarito says. "Our sound has grown to incorporate our influences without overtly representing any one in particular. It just sounds like us," he adds.


Tracklisting:
A1 Tujunga
A2 Kumasi Walk
A3 No Name Bar
A4 Tame The Beats
A5 Don't Contradict

B1 The Hold Up
B2 Refuge
B3 In Circles
B4 The Viking
B5 Five Points
Release Date:
2011
Label:
Ubiquity
Genre:

Afro

, Funk

, Funk/Soul

Warengruppe:

LP