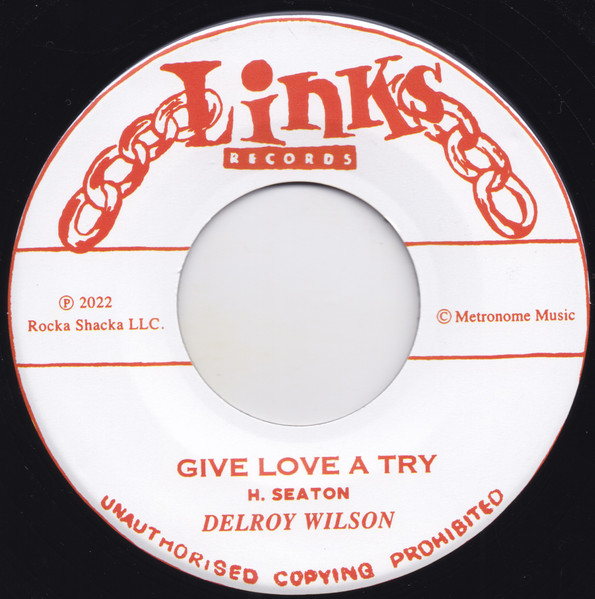 Delroy Wilson / The Melodians – Give Love A Try / It Comes And Goes (7")
Info / Tracklisting: a: Delroy Wilson - Give Love A Try



b: The Melodians- It Comes And Goes

Produktinformationen "Delroy Wilson / The Melodians – Give Love A Try / It Comes And Goes (7") "
Delroy Wilson's "Give Love A Try" is a classic and the only "Links" session to feature the organ. Again, recommended to all Jamaican 60's lovers. The biggest hit from The Melodians and a fatal tune from the "Links" label that led a deep crack between the artists and the downfall of the label. This track was in every sound-man box when it was first released in Jamaica on 7".
Tracklisting:
A Delroy Wilson - Give Love A Try
B The Melodians - It Comes And Goes
Release Date:
2022
Label:
Links Records
Genre:

Reggae

, Rocksteady

Warengruppe:

7"