Dominique Fils-Aimé - Three Little Words (LP)
Dominique Fils-Aimé is a JUNO Award winning singer-songwriter from Montreal who draws inspiration from soul icons of the 40's and 60's such as Billie Holiday, Etta James, and Nina Simone. While her musical roots are grounded in early soul and jazz, her voice transcends contemporary urban soundscapes.Her sophomore record Stay Tuned! won the 2020 JUNO Award for "Vocal Jazz Album of the Year" as well as the Félix prize for "Best Jazz Album" at the ADISQ Gala, and was shortlisted for the Polaris Music Prize and featured among the 19 best Canadian albums of 2019 according to CBC. Dominique Fils-Aimé's third album THREE LITTLE WORDS is a startlingly self-reflective look at affecting societal change while reminding the listener that it is equality and love which feeds the soul and inspires us to do better. Fils-Aimé has a disarmingly literal interpretation of soul music as music that comes from the soul, and the album pays homage to a plethora of musical genres that fed and nurtured her love of lyric-driven jazz and soul music. Love and loving oneself is the common link throughout, and Fils-Aimé is certain that love is the key that will provide us with a path to equality. We need to, and deserve to, fight for the right to love both ourselves and each other.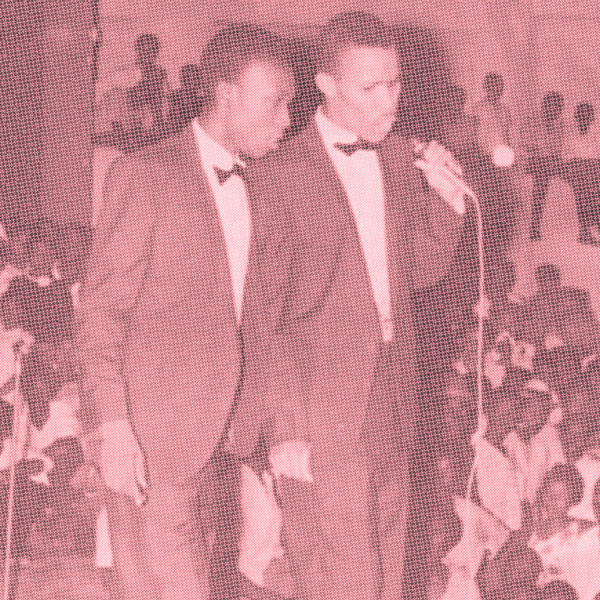 VA - If I Had A Pair Of Wings: Jamaican Doo Wop, Vol. 2 (LP)
The second volume in a two-part collection of Jamaican doo wop from the late 1950s through to the early 1960 represents a period in which sound systems began to dominate the island, and were starting to step up their rivalry by beginning to record heir own platters rather than rely on imports to gain the competitive edge. With the uniquely Jamaican ska craze yet to fully catch hold, these tracks are largely imitative of the sounds that had been reaching the island from American shores, albeit peppered with hints of what was to come ~ some of the future stars of ska, rocksteady and reggae are starting to cut their teeth here on these records, providing a unique view into the fledgling industry at a time of creative flux.