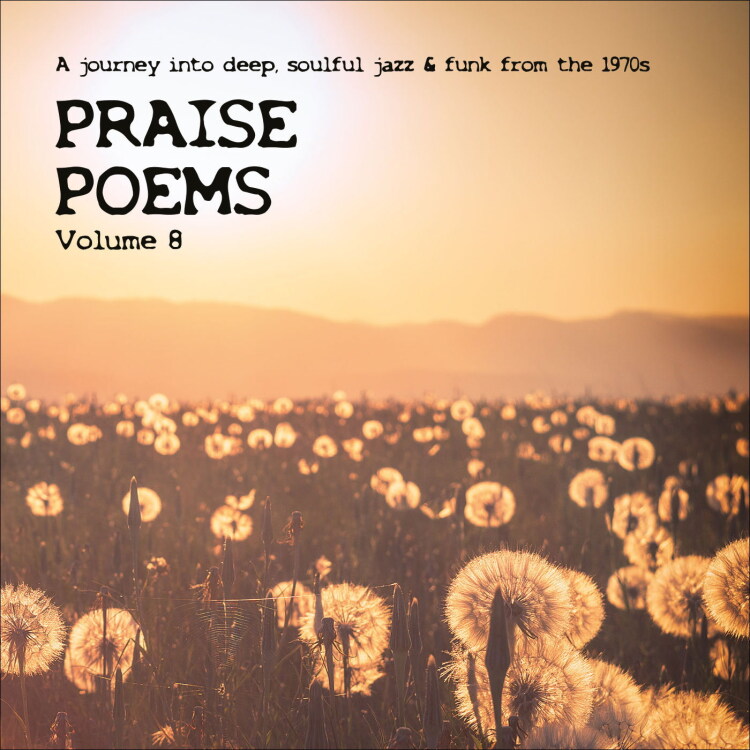 VA - Praise Poems Volume 8 (DOLP)
Info / Tracklisting:
- Deluxe vinyl LP with extensive liner notes and unseen photos.
- the vinyl LP comes with a full album download code
- ALL but two songs appear for the first time on vinyl LP
Produktinformationen "VA - Praise Poems Volume 8 (DOLP)"
After 7 releases in 6 years, the Tramp Records crew invites you to another illuminating journey into the soulful jazz, folk and funk of the 1970s.
This 8th edition contains eighteen jazz, soul and folk nuggets from the period between the late 1960s and the late 1970s. One of the many highlights is the opening Bobby Cole track, which is most likely one of the finest independently produced vocal jazz recordings ever pressed on wax. So true. Oscar Brown Jr. and Mark Murphy send their regards. But that's just the beginning. Praise Poems Vol.8 covers a wide range of genres, from big band jazz (Helmut Pistor's Big Rock Jazz Band and Germany's Ladykiller) to psych-pop (Portraits in Sound, Harve and Charee and Allison & Shaffer), from folk-rock (Flash, Garndarf and the incredible Fang Buzbee) to AOR (The Menagerie and Penn Central), and rounds out the set with a handful of melancholic folk beauties, most notably Hans Hass Jr's stunning "What Colour is the Wind".
Very few compilation series make it to eight volumes, and those that do often run out of quality music or stray too far from their original artistic direction. This is certainly not the case with the Praise Poems series, as our team of compilers and researchers continue the search for lost and often overlooked music from a bygone era. Many of these records were released in small quantities as private pressings or by small regional labels. Obviously, these labels had neither the budget nor the know-how or the means to promote their releases extensively. As a result, most of these artists failed to reach the wide audience that their music so richly deserved.
Tracklisting:
A1 Bobby Cole– A Perfect Day
A2 Helmut Pistor's Big Rock - Jazz Band– There's A Promise For The Future
A3 Ladykiller– Mercy Mercy Mercy
A4 Portraits in Sound– It's Time For Music

B1 Sebastian (121)– Good Time City Nights
B2 Harve And Charee– Got To Turn Away
B3 Allison & Shaffer– Moon Madness
B4 Klaas Craats Six– Water Gardens Of The Moon
B5 Gemini (69)– If You're So Smart

C1 Flash (138)– Around This Time
C2 Garndarf– Song For A Girl
C3 Fang Buzbee & Sutton– Frozen Love
C4 Penn Central (3)– Make It Happen
C5 The Menagerie (6)– They All Seem To Know

D1 Hans Hass Jr.– Welche Farbe Hat Der Wind
D2 Ron And Sally Price– California Feeling
D3 Kris 'n Dale– Memory Shelf
D4 David White (65)– I Want To Have You A Long Time
D5 Vision (125)– Girl We Really Done It This Time
Release Date:
2022
Label:

Tramp Records

Genre:

Jazz

Warengruppe:

DOLP