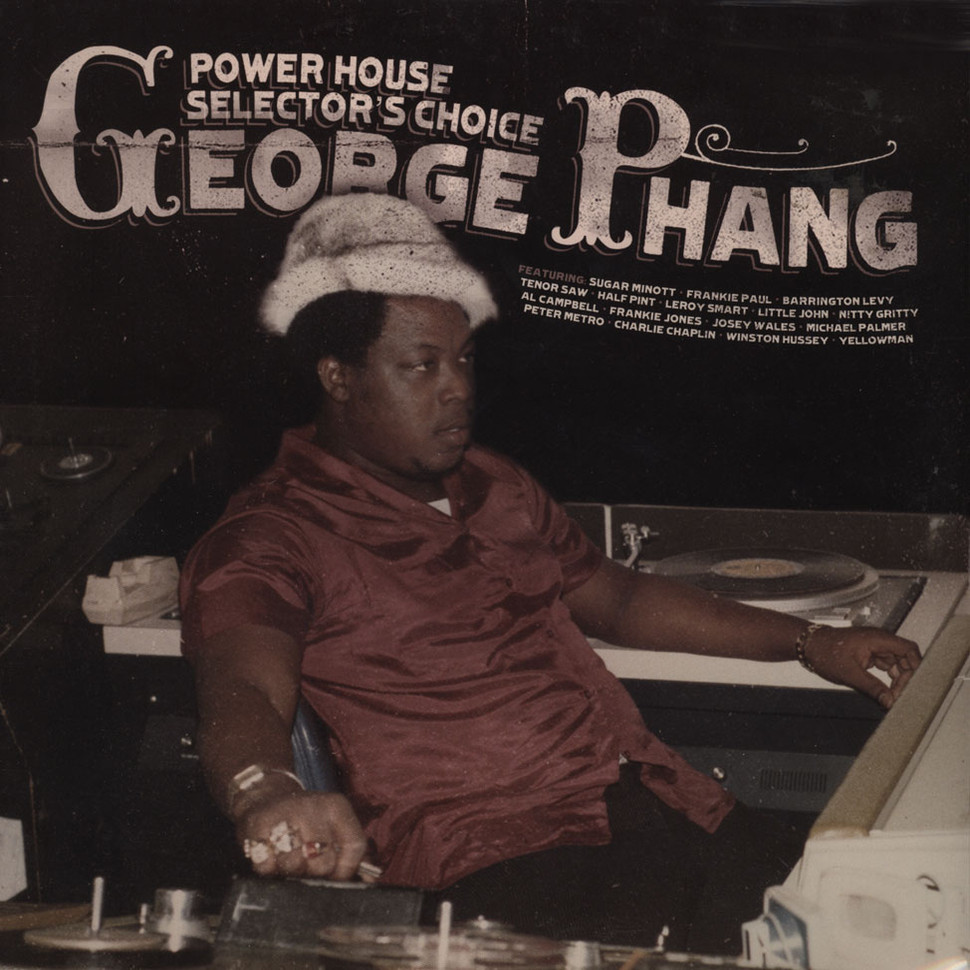 VA - Power House Selector's Choice George Phang (DOLP)
Info / Tracklisting:
17 North Parade &amp, VP Records is proud to present
the most comprehensive collection to date from the
legendary George Phang's Powerhouse label
Produktinformationen "VA - Power House Selector's Choice George Phang (DOLP)"
George Phang is a reggae producer born in South Saint Andrew, Kingston, Jamaica in the 1950s. Phang founded his reggae record label Powerhouse in early 1980. His first hits were Little John's "Confessions" and "Roots Girl", both released in 1983. He followed this success with Sugar Minott's "Buy off the Bar" and Barrington Levy's "Money Move", both of which became the biggest hits of the year. In the summer of 1984 he released Michael Palmer's song "Lick Shot" which became one of the biggest songs of the summer. Phang recorded many of the most successful dance stars of the 1980s. The super hit "Greetings" by Half Pint was released on Powerhouse in 1986. Conroy Smith's first song "Indian Lady" was also released on Phang's label. Other artists he worked with were Josey Wales, Freddie McGregor, Nitty Gritty, Tenor Saw, Little John, Brigadier Jerry, Barrington Levy, Admiral Bailey, Al Campbell, Charlie Chaplin, Cutty Ranks, Dominic, Echo Minott, Frankie Paul, Gregory Isaacs, John Wayne, Yellowman, Supercat and General Echo. Phang mainly used riddims produced by Sly and Robbie, which gave him an edge over other producers, and his sound is characterised by the extensive use of reverb on the snare drums. Phang was an important influence on Philip "Fatis" Burrell's entry into music production.....
Tracklisting:
A & B
1) Sugar Minott - Feel The Rydim
2) Frankie Paul - Tidal Wave
3) Barrington Levy - Suffer The Little Children
4) Tenor Saw - Lone Ranger And Tonto
5) Half Pint - One Big Family
6) Leroy Smart - Believe In Jah
7) Half Pint - Greetings

8) Little John - True Confession
9) Michael Palmer - Lick Shot
10) Sugar Minott - Buy Of The Bar
11) Tenor Saw - Roll Call
12) Michael Palmer - Gunshot A Burst
13) Leroy Smart - Our Love Is Strange
14) Al Campbell - Talk About Love


C & D
15) Frankie Jones - Old Fire Stick
16) Barrington Levy - Money Move
17) Half Pint - Jah Don't Love That
18) Sugar Minott - Rockers Master
19) Josey Wales - A No One Of Me
20) Nitty Gritty - Everything You Try
21) Peter Metro - No Problem

22) Charlie Chaplin - Que Dem
23) Winston Hussey - Body No Ready
24) Little John - What A Bubbling
25) Michael Palmer - Pull It Now
26) Frankie Paul - Dem A Go Feel It
27) Yellowman - Galong Galong Galong
28) Yellowman - Josey Wales
Release Date:
2008
Label:

17 North Parade

Genre:

Reggae

Warengruppe:

DOLP