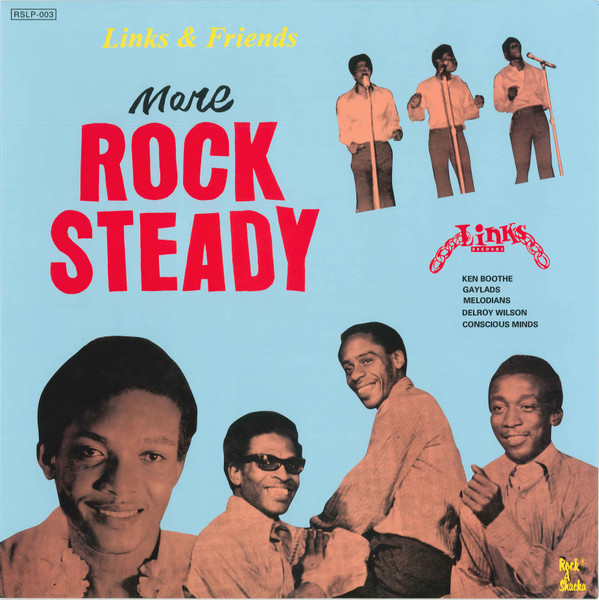 VA - Links & Friends More Rock Steady (CD)
Produktinformationen "VA - Links & Friends More Rock Steady (CD)"
We are very proud to announce the first compilation of JDI material , a rare label treasured by collectors from all four corners of the world. The label ran for almost 3 years between 1965 to 1967 during the hot Ska and Rock Steady period. JDI productions had a unique hi-fashion style, different from the likes of Studio One and Prince Buster productions. The two JDI bands - The Diamonds and Los Caballeros were housed residents at the Johnson's Drive Inn premises owned by the man himself Mr Copley Johnson with tip top singers like Lloyd Williams and Roy Panton on vocal duties. When you listen to the JDI releases , you can actually feel the vibes of the JDI night club at that present time ! The JDI band members included a young Karl "cannonball" Bryan, Sammy Ismay, Freddie Butler (brother of well know keyboardist Leslie Butler) and Lloyd Delpratt. Mr Brian Keyo provides great liner notes once again ! We hope you enjoy our new release.
Available on Japanese Rock A Shacka label in CD digipak format, LP and digital download.
Tracklisting:
1 The Gaylads – Let's Fall In Love
2 Ken Boothe – Can't You See
3 The Melodians – Sweet Rose
4 Prince Glen – Hog In A Minty
5 Delroy Wilson – Give Love A Try
6 Ken Boothe – I Remember Someone
7 The Conscious Minds – Something New
8 The Gaylads – Mama Look
9 Delroy Wilson – Soul Resolution AKA I'll Never Hurt You
10 The Gaylads – Looking For A Girl
11 Big Joe – Sweet Melody
12 The Gaylads – Aren't You The Guy
13 The Melodians – It Comes & Goes
14 Randall Thaxter – Small World
15 Ken Boothe & Shorty Perry – Can't You See Version

Release Date:
2022
Label:

Rock A Shacka

Genre:

Reggae

, Rocksteady

Warengruppe:

CD