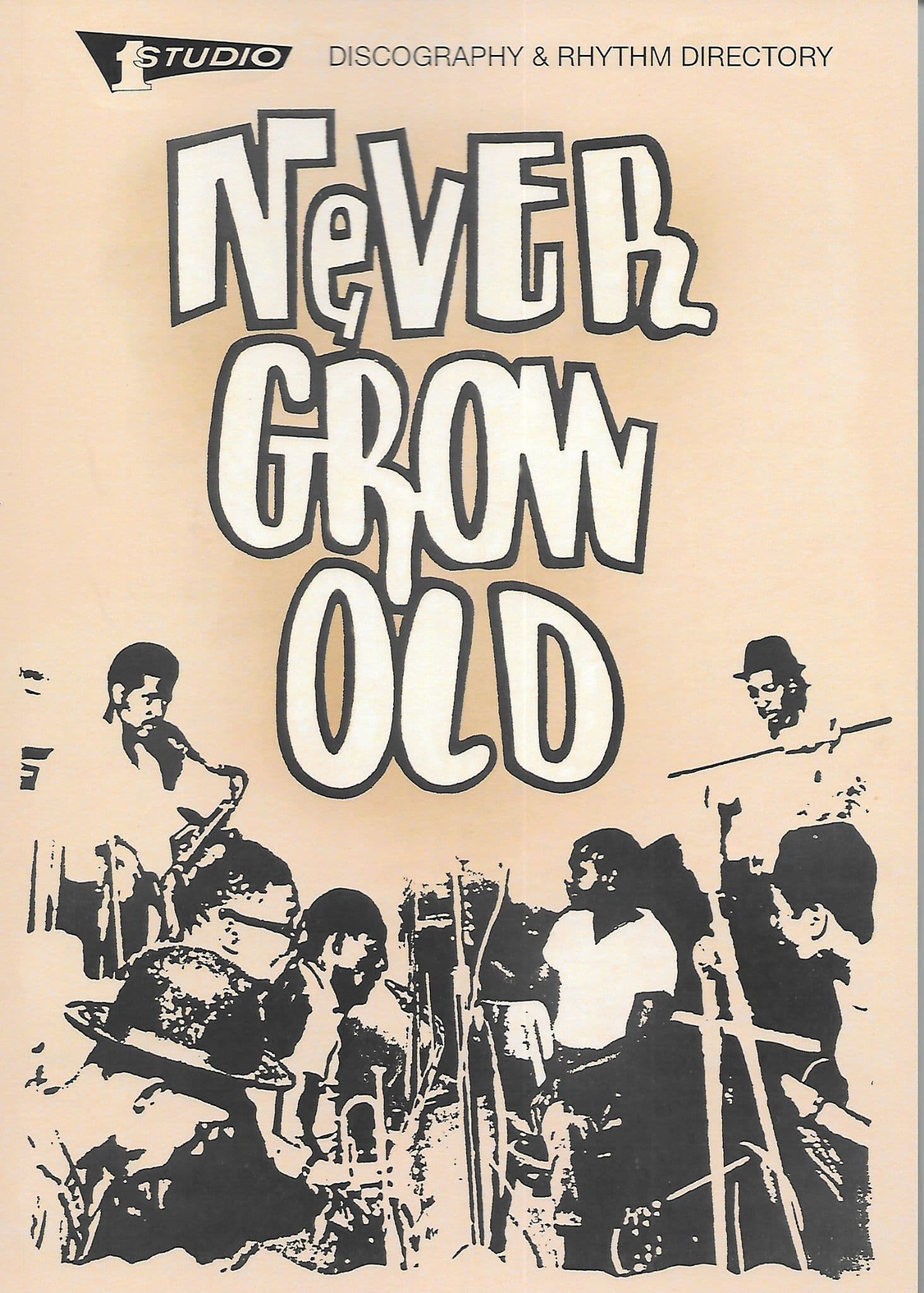 Rob Chapman - Never Grow Old
Info / Tracklisting:
144 Seiten
21,0 x 17,5 cm
mit 130 Farbabbildungen
Produktinformationen "Rob Chapman - Never Grow Old"
The new and updated 2022 edition of Never Grow Old (the 6th edition)'hot off the press' to accommodate all the amendments and new releases since the 5th edition was published in 2016, there are now an additional 18 pages (120 in total).
A labour of love for the past thirty years - is it really so long! We remember Rob's earliest A5 size booklet that came as a revelation all those years ago - Rob says in his preface that Never Grow Old is an attempt to make some sense of the vast Studio One catalogue. Studio One is, of course, the common generic for the many and varied labels utilised by the late, great Clement Seymour "Coxson" Dodd to issue the estimated 6500 titles listed within these pages between the late fifties to the recent reissues. This book is a discography and rhythm directory, so there is little if any commentary or opinion. Instead, the songs are listed by title then cross-referenced with any versions within the Studio One remit. So the Soul Vendors / Sound Dimension classic Real Rock is listed by its title, then by any LP's it appears on, then there is a comprehensive list of the subsequent versions from Willie Williams' Armagideon Time to Lone Ranger's You Too Greedy. A mind-boggling achievement then.
Paperback A4 size 120 pages.

| | |
| --- | --- |
| Case: | no |
| Style: | Katalog, Lexika, Discography |
| Warengruppe: | Books & Magazines |